Ta oferta pracy została opublikowana ponad 40 dni temu i może być nieaktualna.
Expert Services Lead (TMF Industry)
Firma: Phlexglobal Poland Sp. z o.o. miejsce pracy: Białystok
Ogłoszenie numer: 6247326, from 2021-12-23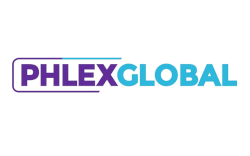 Phlexglobal is the leading technology and services organisation for clinical and regulatory matters with a focus on helping clients to master their digital agenda via proven AI solutions. Phlexglobal combines software and leading expert services to offer a unique solutions portfolio with easy to achieve automation via data generation that lifts organisations to a new level of effectiveness.
Expert Services Lead (TMF Industry)
Location: podlaskie / Białystok
Job description
This role  will be responsible for  supporting the  Head of  Expert  Services in  providing insourced professional TMF and Regulatory services, complementing our product lines and the outsourced services provided by the broader TMF Operations Team.
The role will have a strong focus on information and knowledge management, ensuring customer tool kits and training content remain contemporaneous, to help coach and grow identified talent across  the  business. The role  will also  provide  support  in  the  wider management  of  the  Expert Services department.

Key Activities
Support  development  of  the Customer  Success  program  to  improve  levels  of product adoption, increase customer satisfaction and improve project health scores.
Help  coordinate  resource and provide  direct  support  to  customers  who  require  subject matter  expertise  and  guidance  on  industry  topics  where  Phlexglobal  is  positioned  as  a leader (for example, TMF and Regulatory).
Develop TMF Analytics approaches, procedures, and resources to better align and leverage Phlexglobal technologies, increasing revenue for Quality Oversight services.
Help build out Knowledge Management processes and content across Customer Success Team through a series of Tool Kits, acting as an acceleration tool to create speed-to-value for clients.
Support the development and updating of relevant Training Content, evaluating training effectiveness to improve speed-to-value.
Collaborate  with  HR  on  Workforce  Development  and  training  plans  for  identified  talent across the business, supporting succession planning through subject matter and product expertise in a series of tool kits.
Assist in the Team Management of the Expert Services department, including recruitment and employee development.
Requirements
Clinical  Documentation  Management  and  Trial Master File industry experience to have  a  thorough understanding of the processes associated with the conduct of clinical trials and document management operations (required).
Experience in management of medical/clinical study records and documentation.
History of achievement in building strong customer relationships. Strong skills in analysis, training development and delivery, and team management.
You  talk  about  solutions  rather  than  problems,  understanding  what  we  are  trying  to achieve as a team, department and organisation and go out of your way to deliver.
Ability   to   present the required information   appropriate   to   the   audience and   to communicate appropriately  for  the  task verbally and  in writing to  leverage relationships with others.
Ability to remain calm and focused in high-stress situations is very important.
Be able to demonstrate a flexible, proactive, diligent, and self-motivated approach to work.
Have basic skills  in  MS PowerBI,  data  visualization,  and consulting  to  customers  who require clinical information management.
We offer
Regular performance reviews
Possibility of remote work
Flexible working arrangements
International environment
Great Benefits (MyBenefit, Multisport card, private healthcare, life assurance)
Please add the following clause: I agree to the processing of my personal data for the needs necessary in the recruitment process.
Pozostałe oferty pracy w firmie Phlexglobal Poland Sp. z o.o.
Technology Compliance Manager

w firmie:

Phlexglobal Poland Sp. z o.o.

miejsce pracy:

Białystok
01-03-2022
Senior TMF Document Specialist (TMF experience needed)

w firmie:

Phlexglobal Poland Sp. z o.o.

miejsce pracy:

Białystok
25-02-2022
Sales Representative

w firmie:

Phlexglobal Poland Sp. z o.o.

miejsce pracy:

Białystok
23-12-2021
Product Owner

w firmie:

Phlexglobal Poland Sp. z o.o.

miejsce pracy:

Białystok
23-12-2021
Data dodania: 23-12-2021
Wyświetleń: 197